NEW HEALTH CENTER BRINGS MEDICAL, DENTAL, BEHAVIORAL HEALTH, AND NEW PHARMACY SERVICES TO CENTRAL & EAST END OF VALLEY
There is a significant lack of primary health care services on the east end of the valley which includes the communities of Clifton (81520), Fruitvale (81504), and Palisade (81526). Together, these communities are home to 55,000+ residents, 21,000 of whom hold Medicaid insurance, and 238 total households qualify for the Supplemental Nutritional Assistance Program (SNAP).

MarillacHealth will change that.
New Doors to Health Capital Project
Join us on our campaign to build our new health center because everyone in Mesa County deserves access to affordable, high-quality health care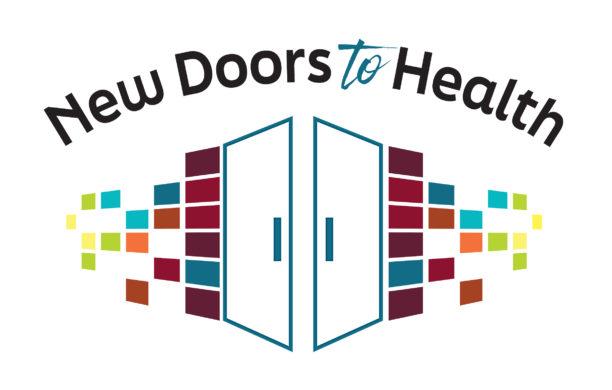 About Us
MarillacHealth has been serving the community since 1988, earning the designation as a Federally Qualified Community Health Center in 2015. Our professional care teams currently serve more than 12,000 patients and provide more than 40,000 medical, dental, and behavioral health care visits every year. With strong community support for nearly 35 years, and awards for meeting performance and accountability requirements for our operations, MarillacHealth understands the importance of providing care to everyone, regardless of age, income, or insurance status.
About our planned health center
While MarillacHealth provides affordable, accessible, and high-quality health care to
those who need it, we saw a gap in available care on the east end of the Grand Valley. Fully half of our patients – 6,000 of them – live in the Clifton, Fruitvale, and Palisade area. With that in mind, and exceeding our patient capacity by 2,000 additional persons several years ago, we knew we needed to open up space to fill the need in the community. Thus began our quest to build a clinic that allowed us to see people closer to where they live.
We initially planned to build near the Clifton Community Development Project at 32 ½ & D ½ Roads adjacent to Rocky Mountain Elementary School on the gravel pit area. However, after months of geo-technical challenges with the soil, we determined the land is unbuildable for a building structure like we envisioned. Good news came, however, when Mesa County offered to sell the 4.5+ acres north of the Mesa County Workforce Center on 29 ½ Road.
This location will be centrally located to service Grand Junction and the east end of the valley. It is accessible off of North Avenue and close to the I-70 Business Loop. We will still be on a campus setting close to the Mesa County Workforce Center, Public Health and Health & Human Services, and all the programs our community residents access. This new location offers many benefits:
Easy access off of a main road

Near a campus with an array of employment, training and other human services

Plenty of parking

Accessible pharmacy with drive-thru for patients and neighboring residents

This proposed new clinic will replace our location by St. Mary's Hospital that we've outgrown. However, we will maintain our other existing facilities for the foreseeable future.
12th Street Location, within 12th Street Plaza: 2139 N. 12th Street, Suite 2, Grand Junction
Within Primary Care Partners Pediatric Associates (embedded dental hygiene): 3150 N. 12th St., Grand Junction
Central High School: Warrior Wellness Center
Catholic Outreach Day Center: medical services and referrals
The New Location
The new health center will sit on 4.5 acres of land and is expected to offer 24,000 square feet of medical exam rooms, behavioral health counseling, dental treatment areas, a new walk-up & drive-thru pharmacy available to patients and the public, integrated pediatric medical and dental services, a large waiting area, and administrative offices. These features allow us to expand patient care and improve efficiencies with our operation. Projections indicate we'll serve more than 13,000 current and new patients at this site alone.
Your donation serves as a commitment to a healthy community and comes with tax benefits, including the Colorado Enterprise Zone tax credit for donations of $50 or more.
Master Site Planning & Design

Site Work & Building Construction
Why is MarillacHealth planning to open a care site at the east end of the Valley?
While residents of Grand Junction and Fruita have easy access to primary medical care and even specialty care, the east end of the Grand Valley is considered a health care "desert." Clifton, Fruitvale, and Palisade have nearly 21,000 residents on Medicaid (public health insurance), 238 households that qualify for SNAP food assistance, and no primary health care. Many residents in this area have significant transportation challenges.
What exactly is "accessible" health care?
Today's healthcare consumers want and need choices in appointment days/times, after-hours services and clinic sites that are close to home. Moreover, "access to care" refers to Marillac's ongoing commitment to assure all persons find it easy to become a patient of Marillac and receive the care they need and deserve. 
How does Marillac offer affordable care?
As a Community Health Center, Marillac extends substantial discounts to uninsured/underinsured individuals and families for the medical, dental and behavioral health care services they receive. 
Is MarillacHealth only for people with very low income?
No, anyone can become of patient of MarillacHealth. Marillac accepts private insurance, Medicare and Medicaid. Marillac offers a sliding fee discount program for persons within 200% of Income Guidelines issued by the U. S. Department of Health & Human Services. The income limit for discounts is about $27,180 for a single person, $36,620 for a couple, and $55,000 for a family of four.
When the new clinic opens in 2025, does Marillac plan to close its clinic next to St. Mary's Hospital?
Since 1998, Marillac's main clinic (next to St. Mary's) has been the hub of our operations. However, due to challenges with both the capacity and the location itself, we will be combining services into this one larger location. Once the new clinic opens, the location by St. Mary's Hospital will close and patients will transition to the new clinic for their care. This new clinic is centrally located between downtown Grand Junction and Clifton.
Since Marillac is a Federally Qualified Community Health Center, why is community financial support needed?
It is Marillac's responsibility to raise the money needed for the new care site. The new clinic is budgeted for a total cost of $19 million and we need to raise the remaining balance needed of $8.6 million to reach this $19m goal. As a 501(c)3 non-profit, Marillac relies on community support and other new grant funding. Every gift, large and small, helps us get closer to fully funding this community health center.
How does Marillac impact the local economy and community?
According to Capital Link (2020), MarillacHealth's health care operations provide 81 jobs directly, an additional 70 jobs in the community, and contributes at least $20.4 million in economic activity each year. New clinic sites always mean more jobs for Marillac and Mesa County, and we expect to add approximately 20 new employees at our new clinic.
What is Marillac's long-term vision for Mesa County?
Marillac is focused on Strategic Service Expansion – including expanding access to affordable health care by establishing partnerships and care sites in locations where health care needs are not being met.
Partnering with the community
We listened to the community in sharing their desire for better health care access near where they live. Without the community's valuable input, we wouldn't be doing our job to serve you and care for you to the best of our ability.
New location is a win for the community and us
With that in mind, we wanted to locate our main facility on the east end of the valley where most of our current patients reside. Our new location is on vacant land that adjoins a well-established center of community resources that already attracts and serves thousands in our community: the Mesa County Community Services Campus that includes the Departments of Health and Human Services, and the Workforce Center. The new center is on an established bus line, has easy access off of 29 1/2 Road, offers plenty of parking, and will have a walk-up and drive-thru pharmacy available not just to patients, but to the entire community.
Marillac initially planned to build a similar facility near the Clifton Community Development Project at 32 ½ and D ½ Roads on gravel quarry land that was to be donated by United Companies. This was attractive to us for many reasons, but most importantly the proximity to neighborhoods of our patients and overlapping of services that are planned to be provided at the Clifton Community Campus. However, after months of geotechnical studies, we determined that the quarry land is unsuitable for a building structure like we envisioned. At that point, Mesa County offered to sell the 4.5-acre parcel of land north of the Workforce Center and Community Services buildings to us, similarly ensuring access to patients and community.
This new location offers many benefits:
Still allows easy access to our clinic
Remains nearby to many of our patients
New 4.5-acre site allows for more parking and room for expansion
On an established bus route 
On the Mesa County Community Services Campus that includes the Departments of Health and Human Services and the Workforce Center
Will feature a walk-up and drive-thru pharmacy available to the public 
We are grateful that our new neighbors stepped forward and shared their voice for what's important to them in the community. With 50% of our patients living in the Clifton and Fruitvale areas, we knew we had to "do right" by them. 
We're looking forward to serving our neighbors closer to home.
Up to 17% report provider not accepting new patients*

32% went without medical or dental care, or didn't fill a prescription because of cost*

Up to 22% unable to pay medical bills in last year*

Up to 26% had no usual source of health care*

27% went to an ER for a condition that could have been treated by a doctor*
*Source: 2021-2023 Mesa County Community Health Needs Assessment, which had 867 respondents to the survey.
New Market Tax Credits (Pending)
DONATIONS & ENTERPRISE ZONE TAX CREDITS
To support construction of our new health center, please consider donating directly to our Capital Campaign. 
Donations of $50 or more designated for Capital Projects are eligible for Enterprise Zone state tax credit, in addition to the regular IRS charitable contribution deduction.
TODAY & TOMORROW
What began as a small organization for the uninsured has grown into MarillacHealth, a well-known, dynamic health care organization that provides primary medical care, behavioral health care, and a full scope of dental care. One of 1,400 Community Health Centers nationwide, annually MarillacHealth serves over 12,000 patients from birth to end of life. Warmly welcoming the uninsured and under-insured, homeless and migrant farmworkers, those on Medicaid, Medicare, commercial insurances, and persons of all ages, life stages, cultural beliefs, languages, and gender orientations are welcomed to make MarillacHealth their health care home. The caring spirit that gave rise to Marillac is steady and strong.